Blacknut & Oracle provide new platform for Japanese Game Publishers

Press - Blacknut
Oracle Cloud Infrastructure together with Blacknut will start providing a cloud gaming service platform for game publishers in Japan.
Oracle Cloud Infrastructure (OCI) is an IaaS that delivers on-premise, high-performance computing power to run cloud-native and enterprise IT workloads. OCI provides a combination of Oracle's autonomous services, integrated security, and serverless computing to provide real-time flexibility for enterprise applications.
The partnership also includes Digiterrace by No.1 Digital Solutions Corporation, a fully managed customer service support for the cloud. The service utilizes OCI to provide one-stop, comprehensive support for customers' IT infrastructure issues, including advice on cloud operations, support for cloud construction and migration on behalf of customers, operational design, monitoring, and response in case of failure. The system also includes 24/7/365 system monitoring and operation services by expert engineers.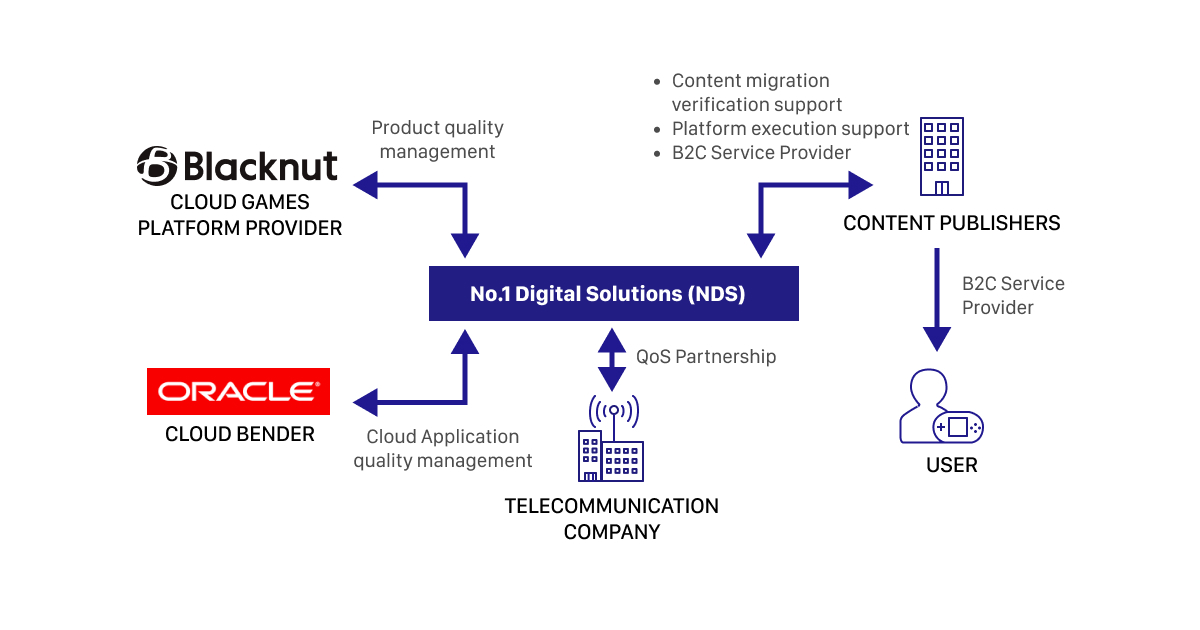 The Blacknut-Oracle partnership means game publishers in Japan will now be able to enjoy all the benefits of cloud gaming through Blacknut, including but not limited to:
High-quality gaming experience for users on a variety of devices without being affected by device specifications or required software/hardware purchases
Reduction of risk for counterfeit/scam scenarios thanks to secured subscription accessible game catalogs
Reduction of distribution costs with no manufacturing or transportation costs for game consoles or software
More convenient game distribution
Digiterrace by No.1 Digital Solutions Corporation and access to superior GPU performance related to graphics
Higher users per server and reduced costs compared to other solutions
The benefits are not limited to publishers either. Cloud gaming allows players to enjoy more games with a higher definition experience for less and without having to purchase new consoles, hardware, individual games, or software.
The three companies will work together to provide a high-value-added cloud game service platform for game publishers.
Read the full article ➡ Article