New Publisher - All in! Games joins Blacknut Cloud Gaming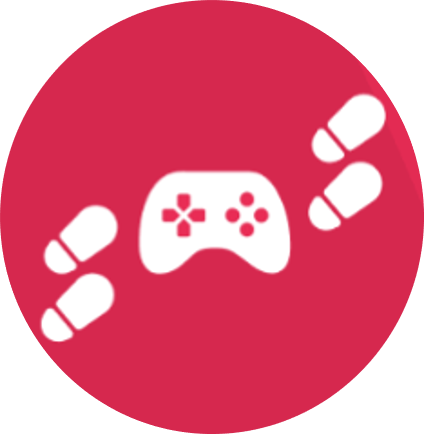 Licensing
The Polish publisher goes "All in!" with Cloud Gaming!

All in! Games, a leading game publisher known for producing top-quality games for a wide range of audiences, arrives on the Blacknut Cloud Gaming Platform. This partnership allows players to access All in! Games extensive library of games through Blacknut's cloud-based platform.
"We're excited to make our games available to a wider audience by bringing them to the Blacknut Cloud Gaming Platform. Cloud gaming eliminates the need of having an expensive gaming PC to enjoy our games and makes them much more accessible which always has been a priority to everything we do at All in! Games" said Marcin Kawa, CEO, All in! Games
This partnership brings 9 new titles from All in! Games library to a new audience through Blacknut's distribution channels such as telecom operators and Smart TVs. Blacknut users will be able to enjoy high-quality and immersive games such as Arboria, Paradise Lost or Of birds and cage from any of their prefered screens.
Blacknut allows players to access a wide range of licensed games on any device with internet access, including PC, smartphones, tablets, and smart TVs. The platform features cutting-edge technology that ensures a smooth gaming experience, even on lower-end devices.
"All in! Games is a fantastic publisher and we are thrilled to have their games available to our players. Their diverse portfolio perfectly fits our platform and we're truly excited to further extend our library with such great games ." Said Nabil, VP Business Development & Licensing.
The partnership between All in! Games and Blacknut starts with the launch of several popular titles such as : Arboria; Of Bird and Cage; Paradise Lost; Red Wings: Aces of the Sky; Fort Triumph; Tools Up!; Space Cows; Red Wings: American Aces; and Lumberhill
About Blacknut - www.blacknut.com - press@blacknut.com
Blacknut is the world's leading pure player cloud gaming service dedicated to the general public, distributed both directly to consumers and B2B through ISPs, device manufacturers, OTT services & Media companies. Blacknut offers the most extensive catalog of premium games with 500+ titles carefully selected for the whole family - all included in a simple monthly subscription. Blacknut is available across Europe, Asia & North America on a wide range of devices, including mobiles, set-top boxes and Smart TVs. Blacknut was founded in 2016 by Olivier Avaro (CEO) and is headquartered in Rennes, France, with offices in Paris, Seoul and San Francisco. In 2021 Blacknut was recognised by Red Herring as one of Europe's Top 100 start-ups. For more information, please visit www.blacknut.com
About All in! Games - www.allingames.com
All in! Games is a publicly traded publisher and production house, as well as a parent company to three development studios (Ironbird Creations, Taming Chaos, and Happy Little Moments). Headquartered in Krakow, Poland, and founded in 2018, All in! Games published games such as Ghostrunner, Chernobylite, Tools Up!, Paradise Lost, and many more. For more information, visit: https://www.allingames.com/